There's nothing that makes me wince more than comments like "wow I like your photos what kind of camera do you have?" or "what a nice snap you took!" These comments are a huge pet peeve of mine because they ignore automatically remove the tremendous amount of effort it takes to create images. I intentionally use the word create because getting good images consistently takes effort, skill and experience.
Let's assume that your photographer already knows how to use their camera + how to shape light well + how to get strong compositions + how to retouch their images with finesse.
This post is a list of 10 things you might not realize your photographer is doing in order to create impactful imagery.
1. MASTER OF GIVING DIRECTION: I have an arsenal of poses stored in my memory. I am constantly posing and reposing you. I do this in order to get a variety of images but I need to do this in a way that tells an appropriate and meaningful story. There are different poses for different intents and I need to be prepared to pose you in ways that's true to you and your vision.

2. FULL AWARENESS OF YOUR BODY: This is an extension of the first point above. I have to be aware of what every single inch of your body is doing. While you might think I'm just looking through my viewfinder, I am constantly adjusting your posing based on your body type. My eyes are almost fanatically moving to constantly check what your entire body is doing and understanding whether or not it will translate well into an image.

3. IMMEDIATE PROBLEM SOLVER: When problems come up, I need to have my poker face on. I cannot show my stress. My photography sessions are not only about the final products received - they are also about the experience. So any problems that come up even if they are beyond my control, will impact your shooting experience negatively. I make it my personal responsibility to come up with lightning speed solutions while keeping it cool.
4. RELATIONSHIP BUILDER: I need you to trust me in order to create a space of openness and vulnerability to get that je ne sais quois in my images. In order to create a space of trust, I need to build relationships quickly. I will spend time getting to know you before you even see me holding a camera.
5. CREATING THE RIGHT ATMOSPHERE: I want to make people feel extremely comfortable around me because ultimately I want to be let in to their inner circle, like I am a new member to their family. This "invitation" is what I seek out because I know it will guarantee me a space of trust and vulnerability that I seek with every client - this space of trust and vulnerability (from point 4) is what often allows me to take my images from good to breathtaking. In order to create the right atmosphere, I also know that there are things in my life and topics of conversation that are just off limits for me. I won't discuss Israeli politics, for example, even though I have a strong connection to the country vis-a-vis my family and friends that live there. I'm not saying that I hide parts of myself. I ask for my clients to show me their true selves and I want to be honest in return with who I am. I will show my own vulnerabilities, fears and weaknesses about my life. But I won't want to discuss issues that are controversial (and distracting) during a client's experience of shooting with me.

6. EFFECTIVE COMMUNICATOR: As a photographer I need to be able to communicate effectively before, during and after a session. This is a skill and one that constantly needs to be practiced and used. I have to communicate effectively with whoever I am photographing, as well as other vendors involved. This is necessary in order to define and confirm roles, manage expectations and avoid disappointment.

8. KEEP MYSELF IN GOOD SHAPE: I have to take care of my body and self - for your sake. When I'm shooting weddings for example, I am often photographing for 10-12 hours straight, carrying around 10 pounds of gear on me with maybe a 20 minute break at the 9 hour mark. It is so easy to get caught up in work and not take care of my body. I hate exercising. And when I don't exercise, I pay for it when I'm photographing for long hours. My muscles cramp and it's so easy to get distracted by pain. And you know who gives 2 shits? Literally nobody. This past summer, I photographed a wedding on a rainy day. I wore leather flats which got soaked in the afternoon and for the whole time after that I had to work in cold, soaked shoes. My feet got so cold that my toe disconnected from its socket (it happens sometimes) right when the bride & groom made their grand entrance. And you know what I did? Took a deep breath, tried to forget about the excruciating pain I was feeling and did my job. After that I started to exercise regularly because I want to prevent pain and have a responsibility to my clients to get the best photos I possibly can.
9. BEING THE BEST VERSION OF MYSELF: I force myself to be an extrovert - No one gives 2 shits if I'm on my period or if I'm having a bad day. It's not a matter of acting like someone I'm not - it's a matter of knowing how to push bad things that are happening in my life to the backburner and bring out an authentic, warm part of me that does actually exist. There's a difference. I don't want to pretend I'm happy at the risk of being caught as fake or inauthentic but I've had to learn how to not be overruled by my emotions.
10. NEVER BEING OFF DUTY: Annie Liebovitz said it best: "One doesn't stop seeing. One doesn't stop framing. It doesn't turn off and turn on. It's on all the time." Photography isn't just a job to me. It's not a hobby, or just an interest. It's become a lifestyle and is integrated into every aspect of my life. I've immersed myself in photography because I believe that devotion and continuous practice is the only way I will continue to better myself and improve my craft.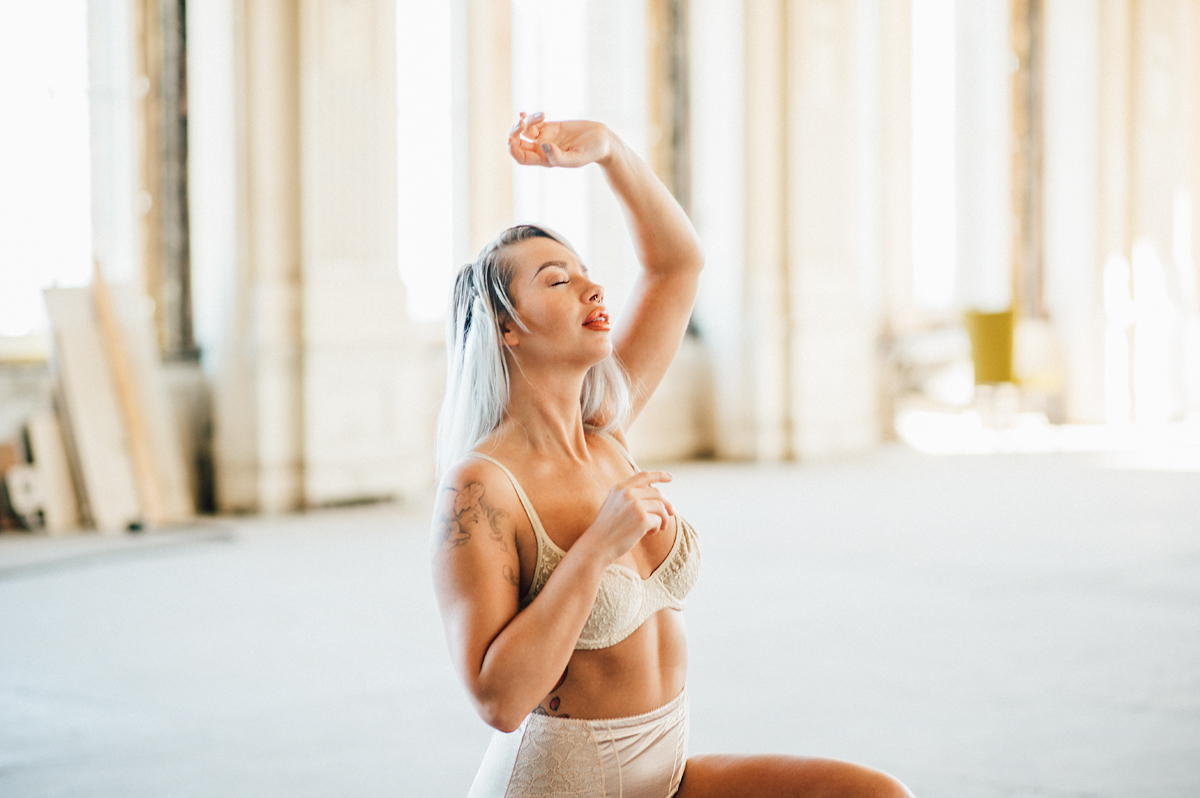 Thank you to the gorgeous woman goddess, Kaya Osabka (@ksobs), for modelling in these images.